Innovative Chemical Products (the ICP Group) is a specialty platform company in the coatings, adhesives, sealants and elastomers (CASE) markets. We focus on accelerating organic growth through building world class organizations and technologies, and then augmenting it with strategic acquisitions.
Current ICP Group leadership includes members of the former Quest Specialty Chemicals platform, which was the 12th largest specialty coatings platform in the United States before its successful sale in 2015.
Working with and leveraging Audax Group's experience in building companies through acquisition, including within the specialty chemicals sector, we have built a specialty formulated products platform, with our leading brands, scalable operations, and talented leadership and employees.
Our current partners continue to operate as standalone business units of the combined platform. They are laser-focused on their target markets, partnering with their customers through their emphasis on service, quality and innovation. The added strength of the ICP Group relationship brings benefits through raw material purchasing, technological collaboration, and shared service.
Innovative Chemical Products plans to rapidly grow through acquisitions in both new and existing end markets, product lines and technologies, as well as maintaining a strong organic focus. This is accomplished by building outstanding management teams and strong brands that contribute to our platform growth.
Above all, innovation is the foundation of our company. Our products and brands set the standard in their markets, and our continued investment in advancing technologies, quality, and delivery brings unparalleled value to our customers in each and every market we serve.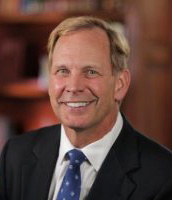 Doug Mattscheck
President & Chief Executive Officer
Mr. Mattscheck has a proven track record of growing companies through acquisitions and improving operations in the Specialty Coatings and Building Materials industries.
Past President and Chief Executive Officer of AGY, one of the world's leading manufacturers of specialty glass fiber and related coatings. Past President of the Technical Fabrics Division of Saint-Gobain. Has held executive positions with H.B. Fuller, Schlegel Corporation, and DuPont.